At Rankstar, we offer comprehensive SEO services to help companies boost their organic visibility, traffic, and sales. Our customized solutions are designed to deliver real business results month after month.
Unlike some agencies that take a one-size-fits-all approach, our strategies are tailored to your unique industry, competitors, and business goals. We take the time to understand your customers, brand, and objectives so we can develop high-impact solutions.
In this guide, you'll learn:
What professional SEO services entail
The key elements of a successful SEO strategy
How our process works from kickoff to execution
Rankstar's unique approach and expertise
If you want to gain an edge over competitors in organic search, contact us today to discuss how our data-driven SEO can take your business higher.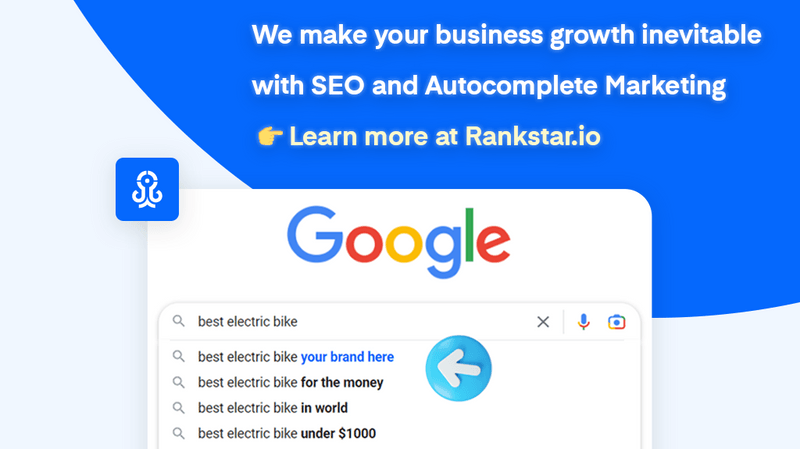 An Overview of Professional SEO Services
Search engine optimization (SEO) refers to the process of improving a website's visibility in search engine results pages (SERPs) for targeted keywords. The goal is to earn more qualified organic traffic that drives business growth.
Professional SEO services help you execute proven optimization strategies to achieve that growth. Here are some key activities professional SEO encompasses:
SEO auditing – Analyzing all technical and content factors to identify optimization opportunities.
Keyword research – Finding your optimal keyword targets considering search volume, competitiveness, intent, seasonality, and more.
On-page optimization – Optimizing pages for chosen keywords through titles, headers, content, schema markup, and more.
Link building – Earning high-quality backlinks from relevant websites to improve authority and rankings.
Content creation – Producing blog posts, guides, and other content that targets priority keywords.
Technical SEO – Ensuring site security, speed, proper crawling, indexing, and more.
Local SEO – Optimizing online listings and local signals like address, phone, and reviews.
Autosuggest Creation Services – (Which is only offered by our agency)
Reporting – Tracking meaningful SEO KPIs to demonstrate ROI and guide strategy.
When executed together, these form a comprehensive SEO strategy that builds an organic presence.
The Elements of Effective SEO
While SEO can seem complicated on the surface, it boils down to three core elements:
1. Discoverability
This refers to how easily search engines can crawl, index, and understand your content. Technical factors like site speed, metadata, URL structure, and code quality impact discoverability.
2. Relevance
Your content must be relevant to the searcher's query and intent. On-page optimization and topics targeted impact relevance.
3. High-Quality Signals
Positive signals like engagement time on site and authoritative backlinks indicate quality, improving rankings. Content and links build these signals.
Blending discoverability, relevance and quality signals is how we drive top search visibility and conversions.
How Our Professional SEO Process Works
We take an ROI-focused, long-term approach designed to build lasting growth. Here is an overview of our process:
1. Strategy Development
We dig deep into your business to develop a data-driven SEO strategy tailored to you. This includes research into your customers, brand, competitors, processes, and goals. We want maximum insight before optimizing anything.
2. Technical SEO Audit
We uncover any technical issues that may be hindering your site, like crawl errors, site speed problems, broken links, etc. Fixing these issues lays the technical foundation.
3. On-page Optimization
We optimize existing content by better targeting keywords in titles, headers, meta descriptions, etc. And we identify content gaps that should be filled with new pages and posts.
4. Link Building
Our experts build high-quality backlinks from relevant sites through outreach, partnerships, high-value content, and other tactics. Links build authority and rankings.
5. Autosuggest Creation
Our proprietary method for autosuggest creation is the only service that starts delivering results in just 3-4 weeks. By leveraging our proven process, we can quickly secure prominent placement for your brand in Google and Bing autocomplete suggestions.
The benefit is instant visibility and validation in search. As users start typing a query, they will see your brand name or keywords appear as the most relevant prediction. This immediate top-of-mind presence translates into more traffic, lower acquisition costs, and greater brand authority.
Unlike slow SEO, our autosuggest service generates rapid results you can see in under a month. The quick wins compound over time, building sales and ROI. This first-to-market solution is exclusive to us.
6. Conversion tracking
We implement robust tracking of your sales funnel and SEO KPIs. This allows us to monitor and optimize performance.
7. Reporting & Optimization
You receive detailed monthly reporting on key metrics. We course-correct based on the data to continuously optimize your organic presence and revenue.
This process allows us to execute high-impact activities tailored to your brand while always measuring and optimizing based on performance.
Why Choose Rankstar for Professional SEO?
When you choose Rankstar, you get a team with a proven track record of driving SEO success for brands across 50+ industries. Here's what sets us apart:
1. Custom Strategies, Not Cookie-Cutter Plans
We craft strategies tailored to your unique customers, brand, products, and goals based on in-depth research – not generic, one-size-fits-all plans. Your success depends on customization.
2. White Hat Tactics, No Shortcuts
We use white hat, ethical tactics focused on long-term growth – no spammy shortcuts. While slower to build, our holistic process earns results that persist.
3. Lean On Our SEO Expertise
With over 15 years in SEO, our team has the knowledge and creativity to gain an edge in competitive SERPs. We stay on the cutting edge of best practices.
4. Hands-On Account Management
You have a dedicated Account Manager for ongoing optimization and support. We're available for calls and emails whenever you need guidance.
5. Unmatched Reporting and Tracking
Our robust analytics track key SEO and conversion KPIs so we can demonstrate ROI and optimize campaigns month to month. You'll know exactly how our efforts perform.
If you're ready to unlock the potential of SEO and dominate search results, we're ready to partner with you! Let's connect to discuss your growth goals.
While we offer sample packages, we don't believe in one-size-fits-all SEO. Our team will evaluate your specific goals and build a program optimized for your budget and growth objectives.
Ready to start dominating the SERPs? Let's boost your organic presence and revenue. Contact us today to get started!