In the evolving digital landscape, leveraging SEO is crucial for online success.
This article explores various potent SEO affiliate programs including SEMrush, AccuRanker, Surfer SEO, and more. These programs offer a suite of SEO tools and rewarding affiliate opportunities.
Whether a seasoned marketer or a novice, this guide aims to help you maximize your website's potential and affiliate earnings.
Discover the perfect fit for your unique needs and enhance your digital journey.
Key Takeaways
SEMrush Affiliate Program offers a database of 20 billion keywords and 310 million ads, with affiliate commissions of $200 for each new subscription sale.
KWFinder by Mangools Affiliate Program provides an opportunity to build a job replacement income, with affiliates earning an average of $487 a month and recurring commissions.
AccuRanker Affiliate Program offers a fast keyword rank checker used by over 25,000 SEO agencies, with recurring commissions of 20% and a 14-day free trial.
Surfer SEO Affiliate Program helps drive organic traffic and offers a recurring commission of 25%, along with a chance to win a monthly cash prize.
Uncover the truth of SEO Affiliate Programs with Rankstar
→ Unlock the gateway to turbocharged success for your website!
Dive into an exclusive array of powerful SEO affiliate programs that have the potential to transform your digital landscape with RankStar. Explore these game-changing partnerships and witness your site's reach soar to new heights. Take the leap towards unparalleled growth and success in the digital realm. Unleash your website's true potential with these handpicked, high-impact affiliate programs, tailored to redefine your SEO strategy. Elevate your website's performance today!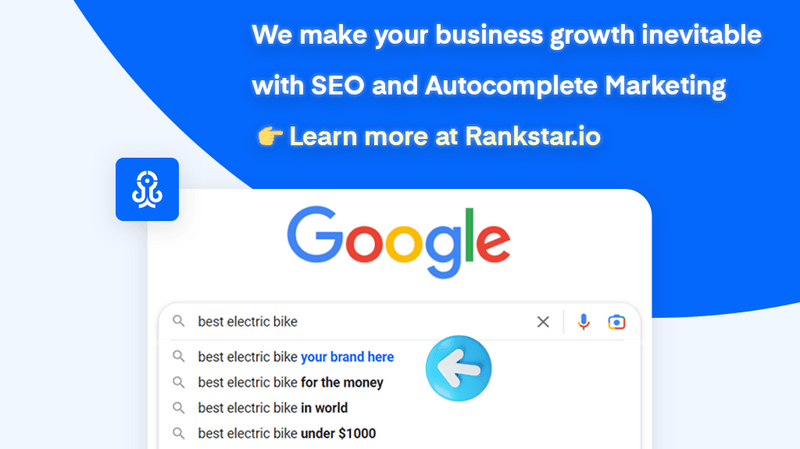 Exploring the SEMrush Affiliate Program
In the realm of SEO affiliate programs, the SEMrush Affiliate Program stands as a prominent choice. It offers robust features including a database of 20 billion keywords and 310 million ads, utilized by over seven million SEO agencies and marketers globally.
This comprehensive digital marketing tool suite provides SEO, advertising, content marketing, and competitive research services. SEMrush's affiliate program, BeRush, offers a lucrative commission structure where affiliates can earn up to $200 for every new subscription sale. The payouts are consistent and reliable, being made 27 days after the end of each month.
SEMrush's wide adoption and trustworthiness, combined with its generous affiliate commissions, make it an excellent program for affiliates seeking to monetize their digital marketing or SEO-related content.
Profiting From the Kwfinder by Mangools Affiliate Program
With an average earning potential of $487 per month and a recurring commission structure, the KWFinder by Mangools Affiliate Program offers significant income opportunities for those looking to monetize their SEO-related content. The program caters to both beginners and seasoned marketers, offering a comprehensive suite of SEO tools that are highly valued in the digital marketing industry.
Affiliates can expect to earn a commission on upgrades from the 10-day free trial offered by KWFinder. This model, combined with KWFinder's affordability, makes it a highly attractive program for potential affiliates.
In addition, Mangools provides affiliates with promotional materials and dedicated support, ensuring that they have all the resources necessary to succeed in their affiliate marketing endeavors.
How to Benefit From the Accuranker Affiliate Program
AccuRanker's Affiliate Program offers substantial recurring commissions of 20%, and it also provides a generous 120-day cookie window, enhancing the potential for long-term earnings. AccuRanker is renowned for its speed and precision in rank checking, making it an essential tool in the arsenal of over 25,000 SEO agencies, consultants, and brands globally.
This program promises not only impressive financial rewards but also offers affiliates access to free one-on-one best practice sessions and extensive self-help guides. This ensures that affiliates can optimally promote AccuRanker and exponentially increase their earnings.
| | |
| --- | --- |
| AccuRanker's Affiliate Program Benefits | Description |
| Recurring Commissions | Earn 20% recurring commissions for as long as customers stick with AccuRanker. |
| Generous Cookie Window | A 120-day cookie window maximizes the potential for long-term earnings. |
| Free Best Practice Sessions | Gain advantage with free one-on-one sessions and extensive self-help guides. |
| Global Brand Recognition | Leverage the global use of AccuRanker by over 25,000 professionals. |
Advantages of Surfer SEO Affiliate Program
The Surfer SEO Affiliate Program offers numerous advantages, including a generous 25% recurring commission and a competitive 60-day cookie duration, making it a lucrative choice for affiliates aiming for consistent income. This program is built on a platform used by over 4,500 SEO specialists and digital marketers, ensuring its credibility and reliability.
Surfer SEO: A tool driving organic traffic through content marketing
Pricing: Starts at $29, catering to both small business owners and enterprises
Commission: Affiliates earn a recurring 25% commission
Additional Rewards: Opportunity to win a monthly cash prize
Cookie Duration: A competitive 60-day cookie window
Potential for Earnings: Longer cookie duration increases chances of earning
Flexibility: Allows sufficient time for potential customers to make a purchase decision.
Understanding the SEO PowerSuite Affiliate Program
As we delve deeper into the SEO PowerSuite Affiliate Program, it's crucial to note how its unique features can enhance our affiliate marketing strategies.
SEO PowerSuite is a comprehensive SEO platform, used by over two million customers worldwide. Its robust suite of tools, including a rank tracker, backlink analysis, and website auditor, provides affiliates with the opportunity to earn a generous commission rate of 33%.
Not only does the program offer earnings on initial sales but also renewals, thereby creating a steady income stream. With high-converting promotional materials and dedicated program management, the SEO PowerSuite Affiliate Program supports affiliates in their marketing efforts.
Given its average order value of $197, affiliates can potentially earn up to $230 in commission per sale.
Opportunities in the Hunter.io Affiliate Program
In comparison to other programs, the Hunter.io Affiliate Program, with its 30% recurring commissions for 12 months and strong brand awareness among high-profile customers, provides remarkable earning opportunities for affiliates, making it an attractive choice both for those starting in affiliate marketing and for seasoned professionals.
Hunter.io stands out due to its unique value proposition:
High recurring commission rate:
One of the highest in the industry, ensuring a steady income stream for affiliates.
Strong brand recognition:
Used by top companies globally, which fosters trust and encourages sign-ups.
These factors combine to make the Hunter.io Affiliate Program a lucrative opportunity for affiliates looking to monetize their platforms, helping them generate substantial revenue while promoting a highly reputable product.
Frequently Asked Questions
What Are Some Strategies for Successfully Promoting These SEO Affiliate Programs on My Website or Blog?
Successful promotion of SEO affiliate programs involves strategic content creation, informative product reviews, and targeted keyword usage. Leveraging SEO best practices, engaging visuals, and effective CTAs can also enhance visibility and conversion rates.
Adding to this, different sectors demand distinctive promotional tactics. For instance, if you are associated with online grocery and food delivery services, or run a home services business, using certain location-based keywords could prove to be effective. For consumer electronics and gadgets businesses, incorporating technical jargon and detail-oriented keywords is beneficial. On the other hand, for businesses related to yoga studios or health and wellness centers, using emotionally resonating and health-related keywords is a winning strategy. The same goes for virtual assistants and freelance services, where keywords based on the desired services can drive traffic.
Meanwhile, automotive dealerships can benefit from keywords emphasizing the car model or brand. Lastly, technical and security-focused keywords can vastly improve SEO for cybersecurity and IT services. Remember, your promotion strategy may vary based on the industry you're in.
Are There Any Restrictions or Guidelines I Should Be Aware of When Promoting These SEO Affiliate Programs?
When promoting SEO affiliate programs, it's crucial to adhere to each program's specific guidelines, which may include restrictions on advertisement methods, target audiences, or use of certain promotional materials. Always review terms thoroughly.
How Does the Payment Process Work for These Affiliate Programs, and Are There Any Minimum Payout Thresholds?
The payment process for these affiliate programs typically involves a monthly payout, often through PayPal or direct deposit. Minimum payout thresholds vary by program but commonly range from $50 to $100.
Can I Join Multiple SEO Affiliate Programs at the Same Time, or Should I Focus on One at a Time?
Yes, you can join multiple SEO affiliate programs simultaneously. However, it's advisable to focus on one at a time to understand its workings, optimize your strategy, and maximize potential earnings from each program.
How Can I Track the Performance of My Affiliate Links for These SEO Programs?
You can track the performance of your affiliate links for SEO programs by utilizing affiliate tracking software. These tools provide detailed reports on clicks, conversions, and revenue generated from your affiliate links.
Conclusion
The exploration of various SEO affiliate programs reveals numerous opportunities for maximizing earnings and enhancing website performance. These programs, featuring SEMrush, Kwfinder, AccuRanker, Surfer SEO, SEO PowerSuite, and Hunter.io, offer unique benefits and tools to fit diverse needs.
Thus, these SEO affiliate programs serve as crucial resources for both seasoned and novice affiliate marketers, significantly contributing to the flourishing of online businesses in this digital age.