We're diving into the underappreciated world of freshness in SEO.
As SEO pros, we're constantly on the hunt for innovative ways to boost our content's visibility. Freshness is our secret weapon. It's more than just a news site tool, it's a powerful strategy for all types of content.
Join us as we explore how to leverage freshness, align it with Google's E-A.T standards, and tackle threats from real-time platforms for better rankings and visibility.
Key Takeaways
Freshness is an underrated concept in SEO that can lead to consistent success.
Creating unique URLs and regularly updating content can increase the chances of inclusion in Google's Top Stories.
Freshness is not only important for news sites but also valuable for the broader web, including non-news topics.
Freshness aligns with Google's E-A-T initiatives and helps establish trustworthiness in content.
Learn about Freshness in SEO with Rankstar
→ Embark on a transformative journey with our latest article, "Freshness in SEO: How to Unleash the Power?"
Discover the strategic keys to elevate your content game, align with Google's standards, and wield the force of freshness for unrivaled online visibility. Dive in now on Rankstar and redefine your SEO success!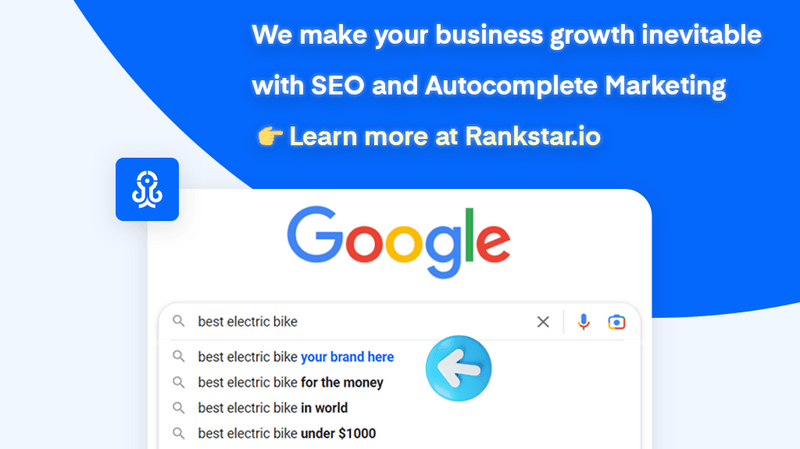 Understanding Freshness in SEO
We've got to understand that freshness in SEO is an often overlooked ranking factor that has the potential to significantly improve our website's visibility and success. It's not just about keyword optimization or backlinks, but also how recently we've updated our content.
Google's algorithm favors up-to-date information, meaning it rewards those who regularly refresh their content. If we're not doing this, we're missing out. By incorporating freshness into our SEO strategy, we can stay competitive, keep our content relevant, and boost our rankings.
It's time we start recognizing the power of freshness in SEO and leverage it to our advantage. By doing so, we're not just improving our SEO, we're creating a better experience for our users too.
Inclusion and Ranking in Top Stories
How can we optimize our content for inclusion and higher rankings in Google's Top Stories?
It's essential to understand that freshness is key. Regularly updating our content and creating unique URLs for our rolling coverage can boost our chances of inclusion. We've observed that major outlets like CNN and the New York Times consistently employ this strategy. They're not just updating their content, they're also frequently updating timestamps, signaling their commitment to fresh, current information.
Let's not ignore the fact that our competitors in the Top Stories carousel are doing the same. It's clear that aggressive content updates contribute to maintaining top ranking positions. Therefore, ensuring our content's freshness is a strategic move we should consider in our SEO journey.
The Role of Freshness Beyond News Sites
While a significant number of us may associate the importance of content freshness mainly with news sites, it's crucial to realize that this concept holds tremendous value for the broader web as well.
Research shows that high-ranking articles in competitive product areas frequently update their timestamps. In fact, even evergreen content in non-news sections benefits from regular updates. We can't ignore the role freshness plays in improving rankings for non-news topics.
Regularly updating content could be our ticket to SEO success beyond just news sites. It's a strategic move we need to consider, especially in a landscape where trustworthiness and relevance are becoming more important.
Let's not underestimate the power of freshness in SEO—it's a game-changer for all websites, not just news portals.
Aligning Freshness With E-A-T Factors
As we delve into the world of SEO, it's crucial that we consider how freshness aligns with Google's E-A-T (Expertise, Authoritativeness, Trustworthiness) initiatives.
Expertise: Regular updates demonstrate our competency and knowledge in a specific field, showcasing our expertise.
Authoritativeness: By providing fresh, up-to-date content, we establish ourselves as a reliable source of information, boosting our authority.
Trustworthiness: Fresh content signals to Google that our site is maintained, trustworthy, and reliable.
Relevance: Regularly updated content remains relevant, ensuring users find value in our information, bolstering our E-A-T score.
Threats From Real-Time Content Platforms
In the realm of SEO, we're facing significant competition from real-time content platforms like Twitter. These platforms excel in delivering fresh, trending content swiftly, offering users immediate access to the most current information. Consequently, users might opt for Twitter over Google for real-time data, posing a potential threat to Google's user base and ad revenue.
Recognizing this, Google has started prioritizing real-time content. It's using LiveBlogPosting structured data to identify and prioritize such content for crawling and indexing. Google may also be promoting live blogs in Top Stories to incentivize publishers to generate more real-time content.
Moving forward, we suggest incorporating freshness in on-page optimizations, especially for pages that have lost traffic over time.
Implementing Freshness in SEO Strategy
So, how can we effectively incorporate freshness into our SEO strategy to boost rankings and visibility? Let's break it down into four steps:
Regular Content Refresh: Updating our existing content, especially for pages that have lost traffic over time, can breathe new life into our SEO efforts.
Internal Linking: We'll set up a system for frequently updating internal links within our content. This not only keeps our content fresh but also guides crawlers to our updated pages.
Unique URLs: We should consider creating fresh URLs for our rolling coverage, much like news sites do to get included in Google's Top Stories.
Experiment and Test: Let's not be afraid to test different freshness strategies and analyze the impact it has on our rankings.
Frequently Asked Questions
How Does Google's Algorithm Determine the Freshness of Content?
We're unsure of Google's exact formula, but we know it gauges content freshness by assessing factors like publication date, content updates, and link growth rate. It's crucial we understand and leverage these factors.
What Are Some Practical Ways to Maintain Freshness for Evergreen Content?
We can maintain freshness for evergreen content by regularly updating it, adding current data or insights, refreshing internal links, and adjusting timestamps. It's crucial to experiment with these strategies to find what works best.
How Can Small Businesses Leverage the Power of Freshness in SEO?
We can leverage the power of freshness in SEO by frequently updating our website content. This signals to Google that our site is active, providing relevant, up-to-date information, thus improving our search engine ranking.
Can You Provide Specific Examples of How Freshness Has Impacted a Site's Ranking in Google's Top Stories?
We've seen news sites like CNN boost their ranking in Google's Top Stories by creating unique URLs daily. This constant update strategy enhances content freshness, a factor often overlooked but crucial for top ranking positions.
How Is the Freshness of Content Related to Google's E-A-T Factors in Terms of SEO?
We've found that content freshness aligns with Google's E-A-T factors. Regularly updated content is seen as more trustworthy, ensuring information remains accurate and relevant, which ultimately boosts our SEO performance.
Conclusion
In conclusion, leveraging the power of freshness in SEO is a game-changer. It's a significant ranking factor, particularly for Google's Top Stories, and extends beyond news websites.
By aligning freshness with E-A-T factors, we can boost our content credibility. However, we must be mindful of threats from real-time content platforms.
It's high time we integrated freshness into our SEO strategies for enhanced rankings and visibility. Let's unlock this potential together.