You're busting your hump creating unique content, but did you know duplicate content could be sabotaging your site's performance? It's not just copied articles, but also cloned meta descriptions, URLs, and more.
In this guide, we'll expose the secrets to identify duplicate content, using tools like Siteliner and Copyscape. We'll help you clean up your URLs and fix broken links.
Let's dive in and make your website shine in this crowded digital world.
Key Takeaways
Siteliner.com is a useful tool to quickly identify duplicate content issues on your website.
Copyscape can be used to check for duplicated pages across the web and identify instances where your content has been stolen.
Checking URLs for duplicate content is important as it can cause confusion for search engines.
Analyzing internal links with tools like Screaming Frog can help identify broken links and ensure the quality of internal links pointing to each page.
Rankstar – A Valuable SEO Partner for Your Business
→ Don't let duplicate content hinder your SEO success.
Explore the secrets of uncovering and addressing duplicate content issues in our latest article, 'Identify Duplicate Content: Unveiling the Secrets.' Learn how to boost your website's search engine ranking and ensure originality. Dive into the details now on RankStar and optimize your content for success!
We are also here to propel your brand to the summit of search rankings, ensuring its outstanding prominence in both Autocomplete Suggestions and Autosuggest Removal when in need.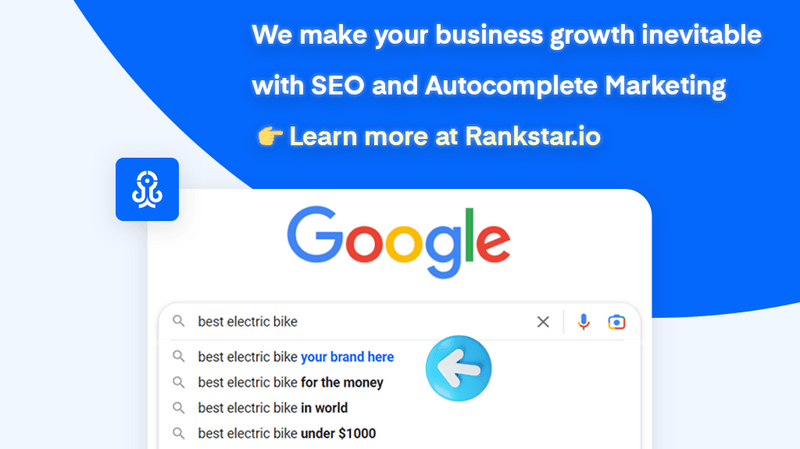 Utilizing Siteliner and Copyscape
As the first step, you'll want to use tools like Siteliner.com and Copyscape to swiftly identify duplicate content on your site. It's a breeze to navigate these platforms.
Siteliner.com offers a clear view showing pages with matching content, while Copyscape lets you hunt for duplicated pages on the web. You can't underestimate the importance of originality in your content, as it's a key player in your site's SEO performance.
Remember, duplicate content confuses search engines, affecting your site's ranking. So, take a proactive approach to identify duplicate content. Regularly check Google's index for plagiarized copies of your content.
With these tools at your disposal and a consistent checking routine, you'll keep your site's content unique and optimized.
Identifying Duplicated Web Pages
Now that you've got a handle on how to identify duplicate content, it's time to dive into detecting duplicated pages across the web. You're on the lookout for instances where your unique content is replicated on other sites without your permission. This kind of duplication can harm your SEO rankings and undermine your unique value.
Here are some steps to help you identify duplicated web pages:
Use tools like Copyscape to scour the internet for duplicates of your content.
Perform manual checks by pasting chunks of your content into Google's search bar.
Monitor your site's backlinks to see if any suspicious sites pop up.
Regularly check your site's content against your competitors'.
Investigating URLs for Duplication
You should know that duplication isn't limited to the text content on your site; even URLs can harbor duplicate content, causing confusion for search engines. Duplication in URLs can arise from tracking parameters or session IDs. You need to investigate your URLs thoroughly for potential duplication to ensure optimal performance.
To help you understand better, let's break down a typical URL structure:
| URL Component | Description |
| --- | --- |
| Protocol (https://) | This part specifies how a browser should retrieve information. |
| Domain (www.example.com) | This is your website's name. |
| Path (/blog/article) | This leads to a specific page on your website. |
| Parameters (?q=keyword) | These are used to track information about the session or user. |
Ensure to keep each URL unique and relevant, maintaining a clean URL structure to avoid duplication.
Factors Influencing URL Analysis
When analyzing your URLs, it's crucial to understand several factors that can greatly influence their performance. Not only does this data-driven approach help identify potential issues, but it also aids in enhancing your site's optimization.
URL Structure: Your URL's structure can affect its performance. Make sure it's clean, concise, and includes keywords whenever possible.
Redirects: Too many redirects can slow down your site. Ensure that you're only using them when necessary.
Parameter URLs: These can create duplicate content, which can negatively impact your site's SEO. Use canonical tags to help search engines understand which version to index.
HTTPS vs HTTP: Secure sites (HTTPS) tend to rank higher on search engines. So, it's worth considering a transition if you haven't done so already.
Analyzing Internal and Broken Links
By analyzing your site's internal and broken links, you're taking a crucial step towards optimizing your site and ensuring its content remains unique and plagiarism-free.
Internal links play a key role in guiding your visitors and search engine crawlers through your site. They're your roadmap to relevant content, aiding in navigation and boosting your SEO performance.
But broken links? They're detours, roadblocks in your user's journey that can harm your site's credibility and ranking.
So, audit your site using tools like Screaming Frog. It'll identify broken links and provide data on internal linking structures. Pinpoint the issues, fix them, and enhance your site's performance.
Effective Broken Link Rectification
Fixing those pesky broken links on your site is an essential part of maintaining its integrity and enhancing your SEO performance. It's crucial to keep your site's house in order and broken links can severely hamper that.
Use tools like Google's Webmaster Tools or Screaming Frog to identify broken links on your site. Once identified, redirect these broken links to relevant pages. This keeps your site's architecture clean and user-friendly.
Regularly check for broken links. This proactive approach saves you from bigger SEO troubles later.
Lastly, ensuring your site's content is unique and free of duplication can help avoid creating broken links in the first place.
Frequently Asked Questions
What Are Some Other Tools Besides Siteliner and Copyscape That Can Be Used to Identify Duplicate Content?
Other than Siteliner and Copyscape, you can use tools like Plagspotter, DupliChecker, or Grammarly's plagiarism checker. They'll help you identify duplicate content, ensuring your site's content remains unique and SEO-friendly.
Does the Presence of Duplicate Content Always Negatively Impact SEO Rankings?
Duplicate content doesn't always harm SEO rankings, but it's risky. Google can penalize you if it perceives the duplication as manipulative. It's best to maintain unique content to optimize your site's search visibility.
How Can I Prevent Duplicate Content From Appearing on My Site in the Future?
To prevent future duplicate content, you'll want to regularly audit your site using tools like Siteliner or Copyscape. Ensure you're not repeating URLs and make necessary content updates. Keep your content original and unique.
Are There Any Exceptions Where Duplicate Content Might Be Beneficial or Necessary?
Yes, there can be exceptions. Duplicate content might be beneficial when you're A/B testing web page versions or setting up regional sites. It's crucial, though, to properly manage it to avoid SEO issues.
How Frequently Should I Check for Duplicate Content on My Website to Maintain Its SEO Health?
To maintain your website's SEO health, you should check for duplicate content monthly. Using tools like Siteliner or Copyscape, identify duplicate content and fix any issues. Regular checks ensure your content remains unique and SEO friendly.
Conclusion
So, you've now got the inside track on how to identify duplicate content.
By harnessing the power of tools like Siteliner and Copyscape, you can pinpoint and rectify duplicated pages, URLs, and internal links.
Remember, it's all about keeping your content unique and your site optimized.
Don't let duplicate content drag you down.
Make these strategies part of your regular website maintenance and watch your site performance soar.