For businesses in Vietnam looking to increase their online visibility and reach more customers, partnering with the right SEO agency is key. At Rankstar, we have the experience, skills, and proven SEO strategies to help take your website's performance to new heights.
Based in Ho Chi Minh City, Rankstar has established itself as a premier provider of SEO services tailored specifically for the Vietnamese market. We were founded with the goal of helping local businesses leverage the power of search engine optimization to connect with more customers and grow their online presence.
After years of refining our approach, we've developed comprehensive SEO solutions that deliver real results for our clients.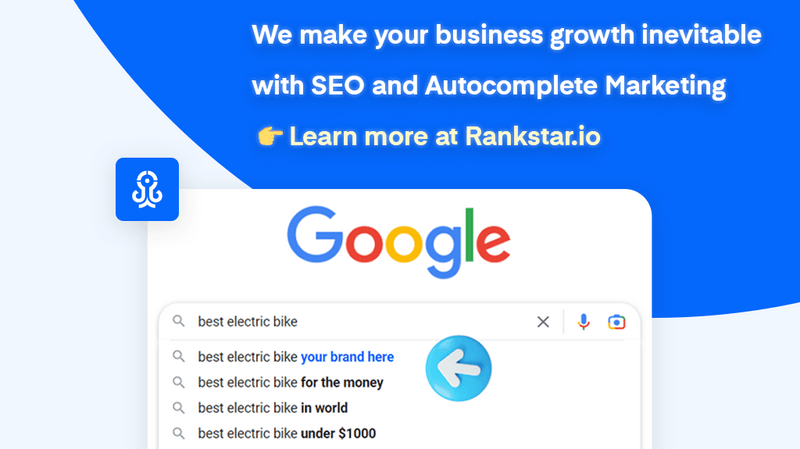 Our Data-Driven Approach to SEO in Vietnam
At Rankstar, we don't take a one-size-fits-all approach to SEO. We tailor our strategies based on in-depth research into your business, your market, your competitors, and current SEO best practices.
Our SEO process includes:
Discovery Phase – We take the time to thoroughly understand your business, target audience, content, marketing objectives, and more.
Competitive Analysis – We conduct research into your competitors' SEO and digital marketing strategies.
Keyword Research – Our team identifies low-competition keywords that align with your business goals.
SEO Audit – We audit your current website to identify opportunities for improvement.
Strategy Development – We analyze all the data and insights gathered to create a strategic, customized SEO plan tailored to your unique needs.
By taking a data-driven approach, we ensure your SEO strategy is optimized for success from day one.
Our Core SEO Services in Vietnam
Rankstar offers a full range of SEO services to meet the diverse needs of businesses across Vietnam. Our core services include:
SEO Audits
A detailed SEO audit examines all aspects of your current website to identify problems and opportunities to improve your rankings. Our audits cover:
Technical SEO – Site speed, mobile optimization, indexing issues, etc.
On-page SEO – Optimization of titles, metadata, content, etc.
Off-page SEO – Analysis of current link-building and opportunities
Competitor Benchmarking – We analyze your competitors' SEO strategies
After the audit, we provide actionable recommendations to boost your SEO rankings in Vietnam.
Keyword Research
Thorough keyword research is the foundation of an effective SEO strategy. Our team identifies low-competition keywords that align with your products or services. We research:
Search volume and traffic potential
Competitiveness
Relevance to your business
Commercial intent
We provide ongoing recommendations and a topical map to target the best keywords to drive qualified organic traffic. (We use the compound SEO approach).
On-page SEO Optimization
On-page optimization improves the way search engines view and index your site content. Our on-page SEO includes:
Content Optimization – We optimize existing content and create new content around your focus keywords.
Metadata Optimization – Page titles, meta descriptions, alt text, etc. are optimized.
URL Optimization – URLs are cleaned up and keyword-optimized.
Internal Linking – We improve internal links to boost page authority.
Schema Markup – We implement schema markup to improve CTR and rankings.
Proper on-page optimization signals search engines that your site provides value.
Link Building
Our expert link building helps increase your domain authority and rankings for competitive keywords. We focus on:
High-Quality Link Acquisition – Manual outreach to earn links from relevant, authoritative sites.
Optimizing Existing Links – Improving anchor text and context of current links.
Disavowing Toxic Links – Removing/disavowing unnatural or poor-quality links.
Link Velocity – Building links at a natural, steady pace.
Our white hat link building strategies establish trust and authority to boost your SEO in Vietnam.
Local SEO Optimization
For businesses looking to reach local customers, our tailored local SEO strategies help improve your visibility and connections. Local SEO tactics include:
Google My Business Optimization – Complete and optimize your GMB listing.
Citation Building – Manual listings on 50+ Vietnam local directories.
Local Content Creation – Vietnam-focused, locally optimized website content.
Local Link Building – Earning links from Vietnam-based websites.
Location Pages – Creating location-specific landing pages.
Rankstar's local SEO services allow you to rank higher in searches by Vietnamese users.
Technical SEO
A fast, secure, and properly-configured website forms the foundation of strong SEO. Our technical SEO services include:
Site Speed Optimization – Optimizing page speed for better user experience.
Mobile Optimization – Ensuring a seamless experience on mobile devices.
URL Structure – Creating a logically organized URL structure.
Indexing Fixes – Ensuring all pages are properly indexed.
Security Optimization – Implementing SSL, protection against hacking, etc.
Strong technical SEO improves site crawling, indexing, and page rankings.
SEO Reporting & Analytics
We provide comprehensive reporting throughout our engagement to demonstrate the impact of our SEO campaigns. Reporting includes:
Ranking Reports – Tracking monthly changes for your target keywords.
Traffic Analytics – Insights into site visits, traffic channels, etc.
ROAS Tracking – Understanding the ROI of SEO efforts.
Link Reports – Data on new backlinks acquired each month.
Recommendations – Ongoing refinements to the strategy.
Robust analytics and insights allow us to continually optimize our approach.
Why Rankstar Should Be Your SEO Agency in Vietnam
With over 5 years of experience specifically optimizing websites for success in Vietnam, the Rankstar team has the proven expertise to deliver results through our SEO services.
Some key reasons to choose Rankstar:
We Are Local SEO Experts – Our team fully understands the Vietnam search landscape.
We Have Produced Results for Local Brands – We have optimized sites for some of Vietnam's largest brands.
We Stay On Top of Algorithm Updates – As a Google Partner, we stay ahead of changes.
We Offer Ongoing Support – We don't just optimize and leave. We provide ongoing optimizations and support.
We Are Transparent – We share data and insights into everything we do for your SEO.
We Deliver Measurable Results – Our SEO solutions deliver impressive ROI.
Ready to unlock your website's potential and reach more Vietnamese customers? Contact us for a free consultation or more information about our premier SEO services.