Struggling to drive traffic to your blog? It's time you gave your old posts a makeover. Don't let them just collect dust, refresh them and watch your traffic soar.
This piece will show you how to modernize your content, align it with search intent, and dish out helpful advice. You'll discover how to pick which posts need updating, and how to make them relevant again.
Get ready to do content refreshing and skyrocket your blog traffic!
Key Takeaways
Prioritize updating blog posts that have earned 20+ monthly visitors at peak performance.
Focus on refreshing content by updating outdated information, including old statistics, quotes, and examples.
Add actionable advice and cut irrelevant details to provide a more valuable and focused reading experience.
Consider the searcher intent and tailor the content to address the specific questions or problems the searcher is trying to solve.
Rankstar – A Valuable SEO Partner for Your Business
→ Ready to give your website traffic a significant boost?
Discover the secrets of Content Refreshing in our latest article. Learn how to revitalize your posts and climb the search engine rankings. Don't miss out – read it now on RankStar and supercharge your content strategy!
We are also here to propel your brand to the summit of search rankings, ensuring its outstanding prominence in both Autocomplete Suggestions and Autosuggest Removal when in need.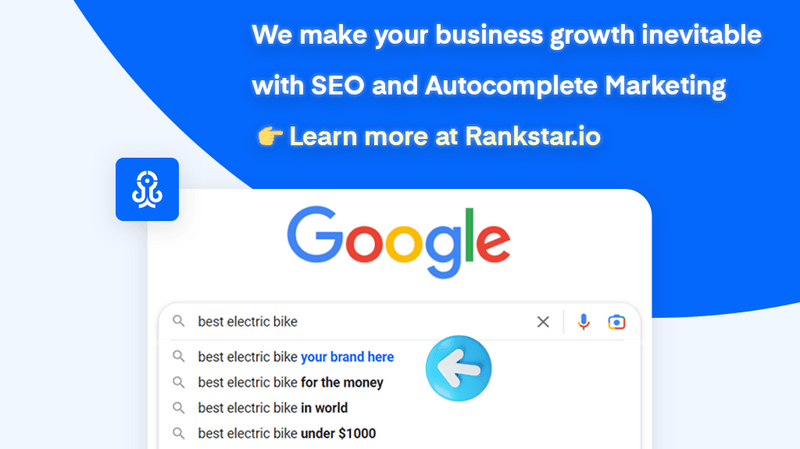 Prioritizing Content for Update
When you're ready to revamp your content, it's crucial to first identify which blog posts should take precedence for updating. Start by analyzing your blog's traffic data. If a post had 20+ monthly visitors at its peak, it's a prime candidate. These high-performing posts have proven their worth before and likely hold untapped potential.
But don't dismiss posts with less traffic. Often, smaller blogs have posts with fewer than 20 monthly visitors. Prioritize these based on potential impact – think topic relevancy, keyword strength, and backlink opportunities.
Effective Blog Post Updates
To effectively boost your traffic, you need to focus on updating your blog posts with relevant and actionable content, keeping in mind the searcher's intent. It's not just about sprucing up the old content; it's about making it resonate with your audience and search engines alike.
Here are some steps you can follow:
Update outdated information: Keep your content current by replacing stale data or examples with fresh ones that align better with the searcher's intent.
Add actionable advice: Ensure your post provides clear, practical steps that your readers can immediately implement.
Prune irrelevant details: If it doesn't add value to your reader or support the search intent, chop it out.
Refreshing Outdated Information
As part of your blog post revamp, one crucial step you'll want to take involves refreshing outdated information. Start by identifying old posts with outdated facts, stats, quotes, or examples. Ensure these are replaced with the latest industry trends and insights. Not only will this boost your credibility, but it's also a great way to improve your SEO. Google values fresh and relevant content, remember?
Next, align your refreshed content with the searcher's intent. If your post isn't meeting their needs or answering their questions, you're missing out. Updating examples to match search intent can significantly enhance your post's performance.
Lastly, trim any irrelevant details that don't add value to your post. Your readers' time is precious; keep it focused.
Incorporating Actionable Advice
In your quest for content refreshing, don't overlook the significance of incorporating actionable advice into your posts. This not only boosts your credibility but also drives more traffic to your site. Your readers crave practical, applicable steps they can implement immediately.
Use your expertise to offer unique insights and step-by-step guides. Make them say, 'I can do this!'
Share real-life examples or case studies. This gives your advice authenticity and fosters trust with your audience.
Inspire action with compelling calls-to-action. Encourage your readers to try your tips and share their experiences.
Eliminating Irrelevant Details
While you're busy incorporating actionable advice into your posts, it's equally important to weed out any irrelevant details that may clutter your content. Streamlining your posts by eliminating unnecessary information will improve your SEO ranking, making your posts more visible to the right audience.
Analyze your posts critically, and don't hesitate to cut out sections that don't serve your primary intent. Overstuffed posts may confuse your readers, leading to higher bounce rates. Keep your content focused, and make every word count towards providing valuable information.
Use SEO tools to identify and discard low-performing content. Remember, quality over quantity is key. By decluttering your posts, you're enhancing user experience and boosting traffic to your site.
Understanding Searcher Intent
You've got to realize that understanding searcher intent is an essential factor in doing content refreshing and boosting traffic. It's about getting into the minds of your audience, figuring out what they're searching for, and tailoring your content to meet those needs. This is key to improving your SEO and driving more organic traffic to your site.
Consider these points:
Analyze the keywords: What terms are your audience using when they're searching? This will lend insight into their needs and questions.
Study the competition: What content is ranking high for these keywords? This can give you a clearer picture of what your audience wants.
Adjust your content accordingly: Use this understanding to update and refine your content, making it more relevant and valuable to your audience.
Frequently Asked Questions
What Tools Can Be Used to Track the Performance of a Blog Post After It Has Been Updated?
You can use tools like Google Analytics to track traffic changes after updating a blog post. SEO tools like SEMrush or Ahrefs can also monitor keyword rankings and backlinks, giving you a comprehensive performance overview.
How Often Should a Blog Post Be Refreshed to Remain Relevant and Continue Attracting Traffic?
You should refresh your blog posts every six to 12 months. However, it's not just about frequency. It's crucial you're updating with relevant, current information to meet user search intent and boost organic traffic.
Are There Any Risks or Potential Downsides to Do Content Refreshing for Older Blog Posts?
Yes, there are risks. You could lose SEO rankings if you change keywords or content drastically. Also, if you've linked the post elsewhere, ensure URLs remain the same to avoid broken links. Approach with strategy.
How Can I Effectively Measure the Impact of Updated Content on Overall Website Traffic?
You can measure the impact of content refreshing by tracking metrics like organic traffic, bounce rate, and average session duration. Use tools like Google Analytics to see if these improve post-update. It's about quality, not quantity.
How Can I Maintain Consistency in My Brand's Voice and Message While Updating and Refreshing Old Content?
To maintain brand consistency while doing content refreshing, you've got to align updates with your brand's voice and message. Keep your tone, language and style consistent, and ensure updated information reflects your brand's current position and values.
Conclusion
In conclusion, content refreshing isn't just about attracting more traffic; it's about providing value and meeting searcher intent. Prioritize your outdated posts, infuse them with actionable advice, and trim the irrelevant details.
Understand your audience's needs and align your content accordingly. A strategic, SEO-focused approach to updating your posts can't only boost your traffic but also improve your audience's experience.
Start today, and watch your blog flourish.