You're on a mission to elevate your brand and you've realized online communities could be your golden ticket. Welcome aboard!
This guide will unveil how such communities can skyrocket your SEO and branding game. You'll discover the magic of keywords, user-created content, and how improving user experience can make your brand a magnet.
Ready to harness the power of online communities? Let's dive in!
Key Takeaways
Uncover the truth of Online Communities with Rankstar
→ Ready to unlock the full power of online communities for your SEO and branding efforts?
Dive deep into strategies that can propel your brand's visibility and authority to new heights. Don't let your brand get left behind—join the conversation and lead the charge. Read the article by RankStar to explore our expert insights and elevate your brand with the dynamic potential of online communities today!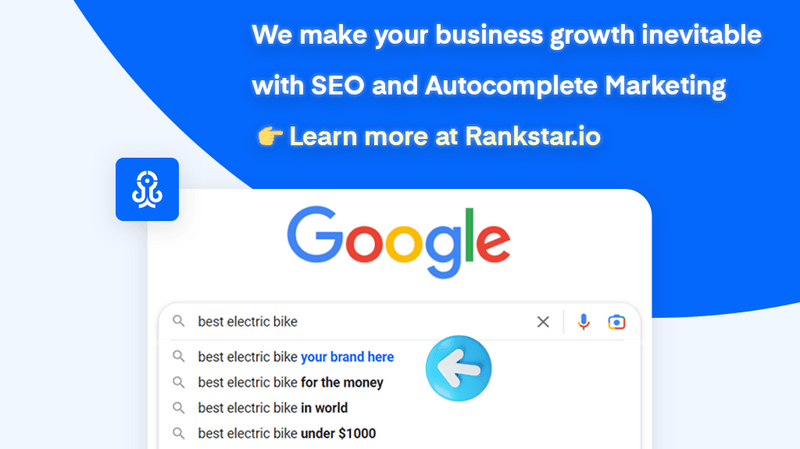 Understanding Online Communities and Their Benefits
As a brand owner, understanding the concept of an online community and its multitude of benefits can be a game-changer for your SEO strategy and overall brand success. Think of it as a bustling hub where your customers connect, share experiences, and add valuable user-generated content.
This content, peppered with organic keyword use, boosts your visibility on search engines.
Your community also serves as a gold mine for product feedback and new ideas. By actively engaging, you're not just building loyalty but also shaping a brand image that's human and relatable.
It's about strategically leveraging this community to improve your search ranking, enhance customer retention, and ultimately drive your brand's success.
It's a dynamic, valuable asset you've got to tap into.
Community Influence on SEO and Branding
Leveraging your online community can significantly influence your SEO and branding, giving you more control over your brand's online presence and reputation. When community members engage with your brand, they generate content that's highly relevant to your business. This user-generated content is packed with keywords and phrases that search engines love, which boosts your visibility.
Community interactions also provide valuable feedback, allowing you to continually refine your brand and product offerings. More importantly, an engaged community can become brand advocates, spreading the word about your business and building trust with potential customers.
Leveraging Keywords and User-Generated Content
Diving into the specifics, you can significantly boost your SEO by carefully utilizing keywords and capitalizing on user-generated content within your online community. Harness the power of keywords by encouraging their organic use in user posts, page titles, and URLs. This not only improves your SERP rankings but also gives comprehensive content coverage.
User-generated content, such as customer reviews or Q&A, plays a key role in search engine rankings. It's a vote of confidence that influences purchasing decisions. Foster a community that continually generates fresh, high-quality content, and watch your brand's visibility soar.
Here's a quick guide:
| Action | SEO Benefit | Branding Benefit |
| --- | --- | --- |
| Keyword Use | Improved SERP ranking | Targeted Content |
| UGC | Fresh content | Authentic Engagement |
| Community Nurturing | Quality Control | Customer Retention |
| Reviews | Trust Signals | Influencer Outreach |
| Q&A | Long-tail Keywords | Customer Service |
Boosting Brand Loyalty and Harnessing Feedback
Building on the benefits of user-generated content and keyword use, you'll find that a strong online community not only enhances your SEO but also significantly boosts brand loyalty and provides invaluable feedback. A thriving community is a goldmine of insights, ideas, and constructive criticism. Here's how:
Loyalty: By fostering a sense of belonging, you'll see customers become advocates, enhancing your brand's image and credibility.
Feedback: Direct feedback from your community helps you understand what's working and what needs improvement.
Innovation: Your community members often present fresh ideas for your products or services, driving innovation.
Refinement: Harnessing this feedback, you can tweak your strategies and offerings for better alignment with customer expectations.
Enhancing User Experience Through Brand Community
An effective brand community not only bolsters your SEO and branding efforts, but it's also a powerful tool to enhance user experience for your customers. By creating a vibrant, interactive space, you'll foster a sense of belonging, encouraging users to engage more deeply with your brand.
Prioritize user-focused design and easy navigation, ensuring that members can find the information they need quickly and easily. Encourage feedback and dialogue, providing a platform for users to voice their opinions and feel heard. By doing so, you'll not only create a more satisfying user experience, but also glean valuable insights to refine your products or services.
Frequently Asked Questions
How Can a Brand Maintain a Positive and Productive Online Community While Handling Negative Feedback or Criticism?
You've got to address criticism head-on. Don't shy away. Instead, use it as an opportunity to show your commitment to customer satisfaction. Engage openly, apologize if needed, and work on solutions. It's all about transparency and improvement.
What Strategies Can Be Used to Increase Active Participation and Engagement in the Online Community?
To increase active participation in your online community, use engaging content and regular interaction. Also, incentivize contributions, host events, and acknowledge valuable members. Remember, your community's vibrancy will enhance your SEO and boost your brand.
How Can a Brand Effectively Measure the Impact of Its Online Community on Its SEO and Branding Success?
You can measure your online community's impact on SEO by tracking keyword rankings, organic traffic, and backlinks. For branding success, assess customer loyalty, engagement levels, and the influence on purchase decisions from user-generated content.
What Kind of Challenges Might a Brand Face When Trying to Establish and Manage an Online Community, and How Can These Be Overcome?
You'll face challenges like low engagement, content moderation, and member conflicts when establishing an online community. Overcome these by providing valuable content, actively moderating discussions, and fostering a respectful, inclusive atmosphere.
How Can a Company Ensure That Its Online Community Remains a Safe and Welcoming Space for All Users?
You can ensure your online community stays safe and welcoming by setting clear guidelines, actively moderating discussions, swiftly addressing any concerns, and fostering a culture of respect and inclusivity. This also enhances your brand's reputation.
Conclusion
Harnessing the power of online communities can skyrocket your SEO and branding efforts. By leveraging keywords and user-generated content, you can climb search engine rankings.
Foster brand loyalty through feedback and innovation, and enhance user experience within your community. Don't underestimate the potency of influencers and crowd-sourced reviews.
Whether you're a budding business or an established brand, it's time to tap into the dynamic world of online communities. The key to your success awaits!