You're ready to skyrocket your content, right? Unleashing its power is simpler than you'd think with expert roundups.
Imagine drawing in traffic, boosting your SEO, and linking up with industry influencers, all while enhancing your brand's credibility.
Sounds daunting? Don't fret. You're about to discover how to effectively organize and execute expert roundups.
Let's dive in and lift your brand's online presence to new heights.
Key Takeaways
Discover More about Expert Roundups Strategy with Rankstar
→ Are you ready to unlock the full potential of your content strategy?
Dive into the world of Expert Roundups and discover how to elevate your content to new heights. Explore insights, strategies, and success stories that will take your content to the next level with RankStar. Don't miss out on the opportunity to learn from the experts and transform your content marketing game. Get started today!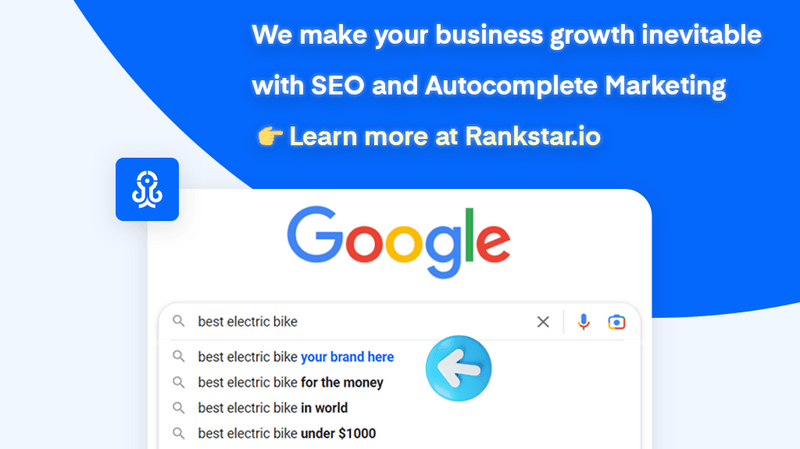 Benefits of an Expert Roundup
Harnessing the power of expert roundups in your content strategy can offer a wealth of benefits that you'll want to explore.
Firstly, it's a strategic move to establish yourself in your niche. By associating with experts, you're building credibility and authority.
Increased website traffic is another plus, as people are more likely to share content that's jam-packed with valuable insights.
Expert roundups also give a notable boost to your SEO efforts, offering effective link-building and enhancing your E-A-T score.
Lastly, it's an opportunity to build relationships with these experts. You're not just gaining a one-off contribution, but potentially paving the way for future collaborations.
How to Create an Expert Roundup
Now, let's dive into how you can create an expert roundup that truly stands out and resonates with your audience.
Start by researching top expert roundup posts in your niche. This will give you a feel for what's successful and help you create engaging, relevant questions.
Next, identify experts within your network or company. Reach out to them professionally, clearly stating your intentions and how they can contribute.
Once you've gathered their insights, craft your post, highlighting trends and unique perspectives.
Promote your post strategically through social media and email marketing. Remember, the goal is to provide value to your readers, boost your SEO, and establish yourself as a thought leader in your field.
Finding and Selecting Experts
While you're gearing up to create an expert roundup, it's crucial that you find and select the right experts to feature in your content. Start by exploring your industry's thought leaders. Look for professionals who regularly share their expertise online, through blogs, social media, or webinars. Consider their relevance to your topic, their experience, and their ability to provide unique insights.
But don't just focus on their follower count; seek out those with genuine wisdom. Remember, you're not just looking for names, you're looking for value.
Once you've shortlisted potential candidates, take the time to analyze their work, their viewpoints, and their communication style. This careful selection process is key in ensuring a successful, insightful expert roundup that will truly resonate with your audience.
Contacting Experts and Writing the Roundup
Once you've identified the right experts for your roundup, it's time to reach out to them and start crafting your compelling post. Craft a personalized email, being clear about your needs and expectations. Understand not everyone will agree, but don't be disheartened.
After getting their inputs, analyze and group common themes together. Use quotes strategically and experiment with different formats to make your roundup engaging. Don't forget to credit the experts properly – their bio, photo, and links to their pages can enhance your post's credibility.
Promoting and Utilizing Your Expert Roundup
After you've successfully crafted and published your expert roundup, it's essential to put in significant effort to promote and utilize this valuable content to maximize its impact.
Here's a four-step strategy to get you started:
Leverage Social Media: Share your roundup on all your platforms. Tag the experts involved to boost your reach.
Email Marketing: Notify your subscribers about this resourceful content, sparking interest and driving traffic.
Repurpose Content: Turn key insights into infographics, podcasts, or short videos for broader appeal.
Engage with Readers: Encourage comments, answer queries, and stimulate discussions around your roundup.
Frequently Asked Questions
What Are the Potential Challenges or Pitfalls in Conducting an Expert Roundup?
You may face challenges in conducting an expert roundup. It's tough finding willing, relevant experts. Crafting engaging questions is tricky. Gathering responses can be time-consuming, and low response rates might disappoint you. Don't be disheartened, persevere!
How Can I Ensure My Expert Roundup Stands Out From the Many Others in My Niche?
To make your expert roundup stand out, focus on fresh, unique questions. Present insights in an engaging format. Build genuine relationships with experts, they'll provide richer content. Always promote aggressively – visibility is key.
What Is the Ideal Number of Experts to Include in a Roundup for Maximum Impact?
There's no magic number, but aim for 15-30 experts. Too few might lack diversity, too many could overwhelm readers. Remember, it's about quality insights, not just quantity. Choose experts who bring unique perspectives.
How Can I Maintain Good Relationships With the Experts After the Roundup Is Published?
To maintain good relationships with experts post-roundup, express gratitude for their input. Share their contributions via social media, tagging them. Always provide feedback and stay in touch for future collaborations. It's about fostering long-term connections.
What Metrics Should I Track to Measure the Success of My Expert Roundup?
You should track metrics like website traffic, social shares, new subscribers, and backlinks. Also, monitor SEO rankings for targeted keywords. The ultimate goal's to enhance visibility, credibility, and establish your authority in your niche.
Conclusion
So, you're ready to power up your content with expert roundups? You've got the tools, the strategy, and the insights. Now, it's time to reach out, engage the experts, and create something impactful.
Remember, your brand's credibility, SEO, and traffic are all set to soar. It's time to leverage the wisdom of the industry's best and take your online presence to new heights.
Let's get started – your expert roundup awaits!