You're working hard on your website, but is your content pulling its weight? Welcome to content pruning. Just like tending a garden, you've got to weed out the outdated, underperforming stuff. Doing so boosts your site's health, user experience, and crawl budget.
Regardless if you're big or small, your visitors deserve fresh, relevant information. Ready to roll up your sleeves and revamp your website's success with content pruning? Let's dive in.
Key Takeaways
Content pruning involves updating or removing content that is weighing down a website.
Pruning improves overall content quality and distribution of link authority.
Google prioritizes crawling important URLs, so cutting underperforming pages benefits organic results.
Content pruning is essential for both large and small websites to provide up-to-date and valuable information.
With Rankstar – The Content Pruning Game is Changing
→ Ready to revamp your website's success?
Discover the art of Content Pruning and unlock the potential to elevate your online presence. Dive into our latest article on RankStar and start reshaping your digital strategy today!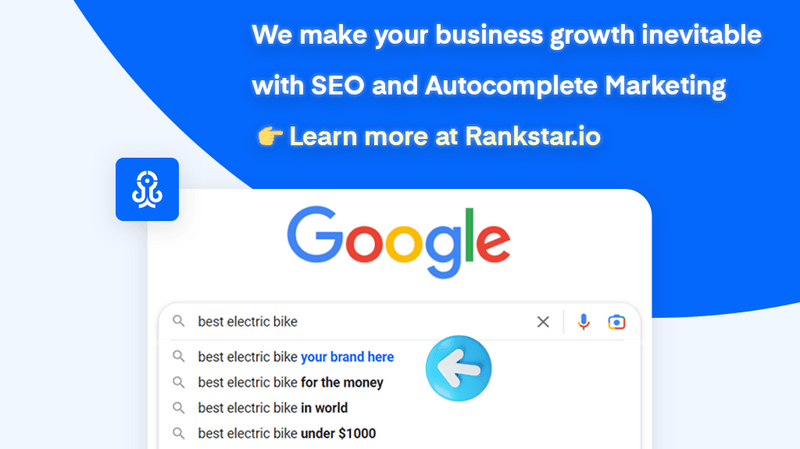 Understanding the Concept of Content Pruning
To revitalize your website's performance, it's crucial you grasp the concept of content pruning, a process akin to trimming a tree to enhance its overall health.
Imagine your website as a tree. Just as dead branches and leaves can stunt growth, outdated or low-performing content can weigh down your site. Content pruning involves identifying and removing such content, boosting your site's SEO health.
Start by tracking keywords and identifying content gaps in your buyer's journey. Then, redirect any deleted URLs to relevant pages, preventing dead links and preserving link equity.
Valuable Benefits of Content Pruning
In the world of digital marketing, you'll find that content pruning comes with a host of invaluable benefits for your website's overall performance. It's an effective strategy, designed to streamline your site and optimize its SEO.
Boosting your SEO ranking: By removing or updating low-performing content, you're signaling to search engines that your site consistently delivers fresh, relevant information. This can significantly improve your site's ranking.
Enhancing user experience: Users appreciate sites that provide up-to-date, valuable content. Pruning helps you achieve this, ultimately increasing user engagement and satisfaction.
Optimizing site performance: Reducing the volume of unnecessary content can significantly speed up your site, providing a smoother, more satisfying experience for users.
Don't underestimate the power of content pruning. It's a smart move that can revamp your website's success.
Importance for Small and Large Websites
Regardless of your website's size, content pruning plays a crucial role in maintaining its relevance and effectiveness. Whether you're running a small blog or a large e-commerce site, pruning helps optimize your content, enhancing user experience and SEO ranking.
For small sites, it's about focusing on quality, not quantity. Removing outdated or underperforming content can boost your credibility and engagement. On large websites, it's easy for content to become lost or outdated. Regular pruning ensures that only relevant, high-quality content remains, improving your site's visibility.
The Content Pruning Process
You're ready to start your content pruning journey, and the first step in this process is creating a comprehensive content inventory. This inventory is your roadmap, helping you assess where you're and where you need to go.
Now, onto the nitty-gritty:
Audit Your Content: Use analytics to measure the performance of each piece of content. Look at metrics like traffic, engagement, and conversions.
Decide Your Content's Fate: Based on your audit, determine which content to keep, update, or remove. Don't shy away from hard decisions.
Implement Changes: Execute your plan. Update or remove content as necessary and redirect any deleted URLs.
Detailed Steps for a Content Audit
Now that you've assembled your content inventory, it's time to delve into the second step, conducting a detailed content audit. This step is crucial in determining which content is performing well and which isn't. Start by reviewing each piece of content to gauge its relevance, quality, and SEO performance.
Here's a simple way to keep track:
| Content | Performance | Action |
| --- | --- | --- |
| Blog Post A | High Traffic | Keep |
| Image B | Low Engagement | Review |
| Video C | Outdated | Remove |
This table will help you effectively categorize your content. By doing this, you're not just decluttering your website; you're setting it up for success. Remember, pruning isn't just about cutting. It's about nurturing what works and improving what doesn't.
Decisions Regarding Underperforming Content
After identifying the underperforming content on your website, you'll need to make some critical decisions about what to do with it. This process is more than just deletion; it's strategic pruning that can boost your SEO and user satisfaction. Here are three possible routes you can take:
Update it. If the content is still relevant but not performing well, consider refreshing it with up-to-date information or a more engaging format.
Merge it. Combine similar or related underperforming content into a comprehensive piece. This can potentially enhance its visibility and usefulness.
Remove it. If it's outdated or irrelevant, it might be best to delete it completely.
Strategies for Effective Content Pruning
By adopting smart strategies for content pruning, you'll enhance your website's performance and improve user engagement.
Start by conducting an exhaustive content audit. Determine which pages are underperforming or outdated, and which have duplicate or thin content.
Next, decide on the fate of this content. You can opt to update, consolidate, or delete it. Besides removal, consider making it non-indexable or redirecting to a more relevant page.
Keep track of any changes you've made for future reference. Remember, the goal isn't just removal but improvement.
Alternatives to Direct Content Removal
Instead of simply deleting underperforming or outdated content from your website, consider exploring alternatives that can still enhance your site's SEO and user experience. Here are three strategies to achieve this:
Content Improvement: You can update, enrich, and optimize your old content to better resonate with your audience and drive increased traffic.
Content Merging: If you've multiple posts on similar topics, consider combining them into a single, comprehensive piece. This can help reduce redundancy and improve search visibility.
URL Redirection: Instead of deleting, redirect the URL to a more relevant or updated page. This maintains the link equity and ensures a smooth user experience.
Addressing the Issue of Outdated Content
To revitalize your website, you'll need to tackle the problem of outdated content head-on. It's an issue that can tarnish your site's reputation and hurt your SEO ranking. But, don't panic. You've got several strategies at your disposal.
First, perform a content audit. Identify which content pieces are outdated and no longer relevant to your audience. Then, decide whether to update, consolidate, or remove them.
Here's a handy table to guide you:
| Action | When to Use | Benefit |
| --- | --- | --- |
| Update | Information is outdated but topic is still relevant | Keeps page fresh and relevant |
| Consolidate | Similar topics exist in multiple posts | Avoids content duplication |
| Remove | Content is irrelevant and doesn't attract traffic | Improves site navigation and SEO |
The Necessity of Regular Content Maintenance
In the wake of addressing outdated content, it's equally crucial for you to understand the necessity of regular content maintenance on your website. This ongoing process is essential to ensure that your content remains relevant, engaging, and SEO-friendly.
Boosts SEO: Regularly updated content is favored by search engines. By pruning stale content, you're continually improving your site's SEO.
Enhances User Experience: Nothing is more off-putting to a visitor than outdated information. Regular content upkeep ensures your audience always finds value.
Optimizes Site Performance: By removing irrelevant content, you're streamlining your website, resulting in faster load times and better overall performance.
Frequently Asked Questions
What Are Some Common Pitfalls to Avoid When Conducting a Content Pruning Process?
Avoid common pitfalls in content pruning like neglecting to redirect deleted URLs, failing to analyze content's performance, or rashly removing low-performing pages. It's about refining, not just cutting—so always strategize before action.
How Often Should a Content Pruning Be Carried Out on a Website?
You should conduct content pruning at least twice a year. However, for larger sites, or sites frequently updated, more frequent pruning may be beneficial. Regular pruning ensures your content stays relevant and impactful.
Does Content Pruning Have Any Negative Impact on the Website's SEO Ranking?
While content pruning can initially cause a dip in your site's SEO ranking, it's generally a short-term effect. In the long run, it'll actually improve your ranking by eliminating outdated or low-quality content.
How Do You Handle Content That Is Not Performing Well but Is Still Relevant to Your Website's Theme or Brand Message?
You'd update, not eliminate, content that's relevant but underperforming. Incorporate SEO keywords, refresh data, or reformat for better engagement. It's about enhancing your message, not discarding it, to boost your website's success.
Can Content Pruning Be Automated, or Does It Require Manual Intervention?
Yes, you can automate content pruning with certain SEO tools, but it's not foolproof. It's crucial you manually review the suggestions, as you'll need to decide what's valuable and what isn't for your audience.
Conclusion
So, there you have it. Content pruning isn't just an optional task, it's a necessary strategy to revamp your website's success.
By trimming the outdated and underperforming content, you're paving the way for a healthier, more SEO-optimized website.
Remember, whether your website is small or large, regular content maintenance is key.
Don't let your site's potential wither—embrace content pruning and watch your website flourish.